A Lewes Racecourse History Event
Why don't you join us at this year's Exhibition, where we will be displaying some of the finest memorabilia collected of Lewes Racecourse, including reports about racedays from the mid 1700s.
You will have the chance to meet the local trainers, and the families of the Gosden's, Masson's, Butchers's, Bolton's, Beeson's, and many of the ex-jockeys will once again be there to chat about their racing days at Lewes.
We will be showing for the first time a very rare colour footage of the last day's racing at Lewes, plus you can listen to Simon Holt's commentary on the last six races.
Venue: King's Church, Brooks Road, Lewes, BN7 2BY
To apply for a free pass to get you into the exhibition, contact Barry Foulkes on 07546554650, email beejaysfencing@aol.com, Lewes Racecourse History website
Refreshments will be available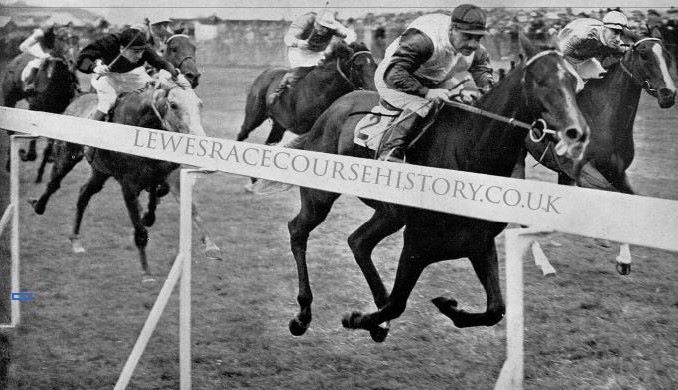 Copyright image at Lewes Racecourse History website